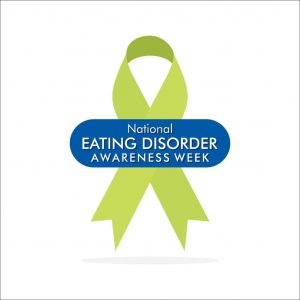 National Eating Disorders Awareness Week is an annual campaign to educate the public about the realities of eating disorders and to provide hope, support, and visibility to individuals and families affected by eating disorders. NEDAwareness Week 2022 will take place during the week of  February 21 – February 27, 2022.
This NEDAwareness Week, we invite you to See the Change, Be the Change. Celebrating twenty years as the National Eating Disorders Association (NEDA),
#NEDAwareness Week 2022 is an opportunity to #SeeTheChange by recognizing change within the ever-evolving eating disorders field, and to #BeTheChange through advocacy, awareness, and community building.