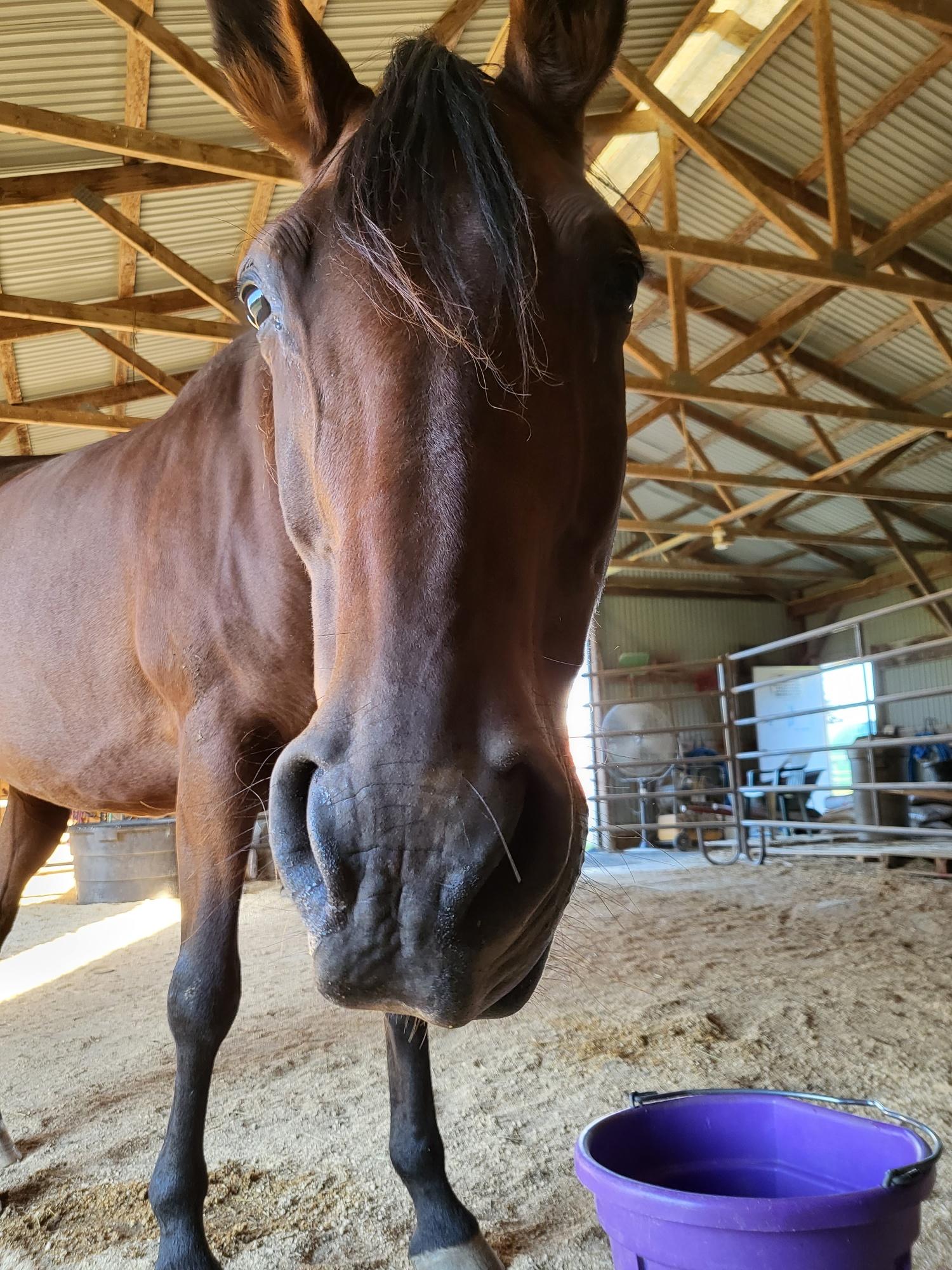 We welcome the sound of new hoofbeats at HOPE Ranch. Joining our therapeutic team is Tia. She brings not only grace and beauty but also hope.
Our equine partners play a pivotal role in helping patients navigate the path to healing, offering solace, connection, and the promise of a brighter tomorrow.
Meet Tia
Breed:
Paso-fino
Backstory:
Tia was rescued about 1.5 years ago by volunteer Jenna German and her friend, Sarita. After 6 months, Tia came to HOPE Ranch where she has her forever home.
Tia is quick, sure-footed, and very athletic!
Arrived:
July 22nd
About:
Tia's had some tough times in her life so she is still a bit nervous but beginning to open up to people