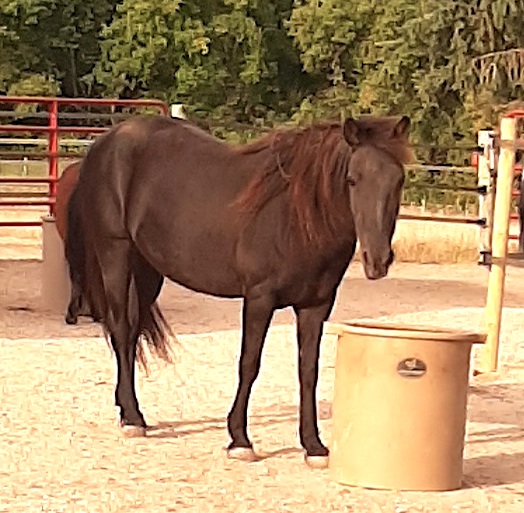 At HOPE Ranch, the sound of hoofbeats heralds the arrival of newfound companions on a remarkable journey. These majestic beauties join our therapeutic team, bringing not only their physical presence but also a profound sense of hope. Here at HOPE Ranch, these equine partners play a pivotal role in helping patients navigate the path to healing, offering solace, connection, and the promise of a brighter tomorrow.
ABOUT ROXY:
Breed: A Chincoteague Pony.

Backstory:
Belonged to a woman who – Rebecca. Who trained
Her bloodlines go all the way back to Misty (from the book)
Black and a little bit bigger than Molly.
Arrived:
Saturday night – August 19th.
About:
Beautiful black with goldie – brown.
Roxy has great ground manners. Sweet but still a bit nervous.
She is getting used to her surroundings.
Loves people.