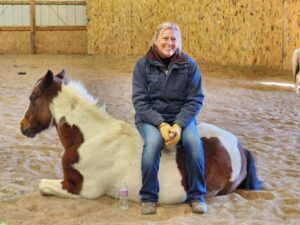 Recently, HOPE Ranch Owner/CEO, Kit Muellner, attended EAGALA training in Elgin, Illinois. T
his training focused on "The Fundamentals of the EAGALA Model". The training renews Kit's certification.
This training featured 
Amy Blossom (Reins of Change), the new executive director for EAGALA, and Patti Mandrell, a certified EAGALA Trainer. 
Kit said, "EAGALA is always evolving and improving. Every time you train with a new trainer they present differently and parts of the models are better explained. 
There have been improvements in techniques and a big change has been that there are more levels of training."
One area of specialty for Kit is 
Corporate Training
. Kit has completed the advanced training because an important part of what HOPE Ranch does is to design corporate and staff retreats.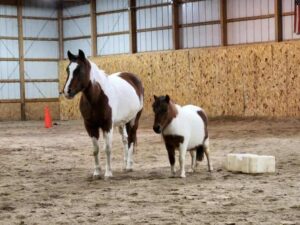 HOPE Ranch 
Corporate and Staff Retreats help organizations:
Discover their team's unique dynamics and build on them
Truly learn to value each team member
Improve cooperation & communication
Provide team dynamics & education that will last long after the sessions
"Another benefit of attending training," Kit mentioned, "is to reconnect with long-time friends!"